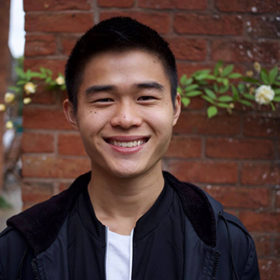 Two and a half thousand years ago, someone made a very bold statement. He said that there is a way to eradicate suffering at the root so that it no longer even arises.
I like bold statements. But I'm not a fan of blind belief. I am testing this claim in my life and this website is a log of that journey.
My website is also a way to be of service. I want to serve by supporting people develop a daily meditation practice. I organise urban retreats, circles and enjoy long voice calls over skype.
I want to plant seeds for the emergence of gift ecologies. So all my services are offered as a gift.
How can I serve you?
Latest Posts
See all posts
Subscribe to get updates
My Story
When I was eighteen, I chose not to go to university. I was working towards studying medicine, but after reading books by Gandhi, Lao Tzu, Thoreau, Charles Eisenstein and Masanobu Fukuoka, I found myself with new perspectives of the world I never knew existed.
I began to self-direct my learning. I read whatever piqued my curiosity – permaculture, economics, money, rapid language learning, entrepreneurship, nutrition, neuroplasticity and simple living to name a few. But this was all only theory, so I sought out experiential learning next.
I used workaway to travel, I hunted elk with First Nations, rode snowmobiles, released 50,000 ladybugs into greenhouses, built a (pretty crappy) tiny house, improved my eyesight, lived in ecovillages, did a 'fluent in 3 month' spanish language challenge, farmed on rooftops in London, practiced rejection therapy, started a personal development group called Project: Maxim and dived into intensive meditation.
I became disillusioned with the 'go to school, get a job, retire' motif. I was on a search for a more beautiful world – an alternative to what I had been told was the only way.  I was searching for the root cause, the root pattern that prevented humanity from moving towards this more beautiful world. What I discovered was a path of inner transformation, one that would allow me to have a complete experience of pain, anger, sadness, fear… without suffering. Suffering distorts how we see reality, and it leads to less than optimal actions, which then perpetuate even more suffering in the world. This pattern, this habitual tendency destroys a relationship here, a career there, leads to a war here, a rampage there, a repressive dictatorship here, an ethnic cleansing there. If I don't break this pattern in the way I live, I'm part of the problem, not the solution.
As I continue learning and unlearning, from teachers like B. Alan Wallace, Shinzen Young, Joanna Macy and Nipun Mehta, I want to share this unfolding journey with others and be of service in whatever way I can.
The time of the one wolf is over. Gather yourselves! Banish the word 'struggle' from your attitude and your vocabulary. All that we do now must be done in a sacred manner and in celebration.

We are the ones we've been waiting for.

–Hopi Elders' Prophecy, June 8, 2000
Read about what I'm doing now.